i was reminded today what last years anniversary brought. and as you know, it took us 10 seconds to get pregnant and now we have olive!


we had so much fun camping this weekend. when i originally called to make reservations at a campground the lady inquired about the ages of our children and when i said how old olive would be when we went she said (after a long judgmental pause) you're new to camping aren't you? ha! olive was a saint! augustine was a little more difficult to wrangle but it was mostly from being in a new environment and not taking his regular naps each day (yes, aug is 26 months old and still takes two naps per day) we are already thinking of going again this season.


interrogation of david. there was more but the memory ran out. bummer. anyways i think im going to do one of these videos every few years.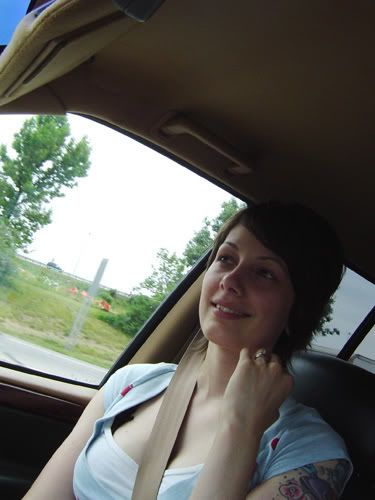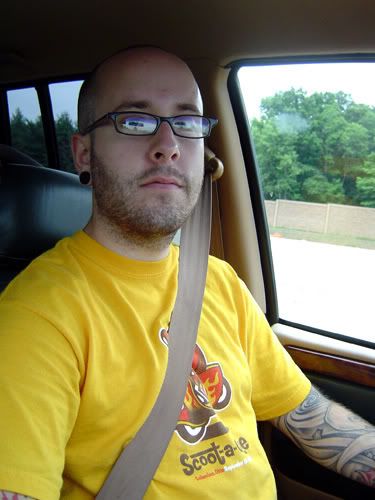 so david took friday off and we were on the road by 11:30 or so following auggie's morning nap.

we get there and (wrongly) set up the pop up camper. a neighbor came over and had pity on us and helped us actually set it up correctly after seeing our newbie attempts. three cheers for random terry from west virginia! actually the longer version of this story is that david was backing up the jeep while i was standing on the landing to the camper and he hit it and left it in reverse. so im standing there screaming STOP STOP STOP STOPPPPPPP!!!!!!! while being pushed along with it. so utterly scary!! i think my screams attracted random terry initially. david says he just wanted to make sure that i wasn't going to kill him (david).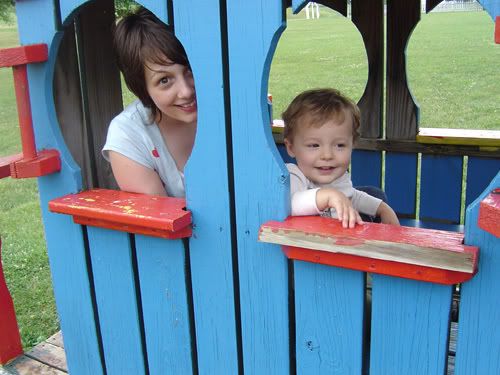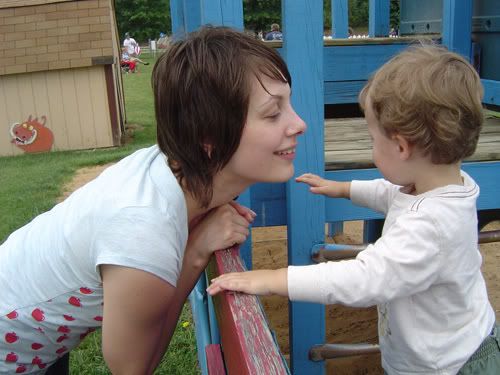 their playground set looked a little like thomas the train. this was the only thing auggie wanted to do the entire weekend! well that and eat s'mores. hey, it's a vacation for us all right?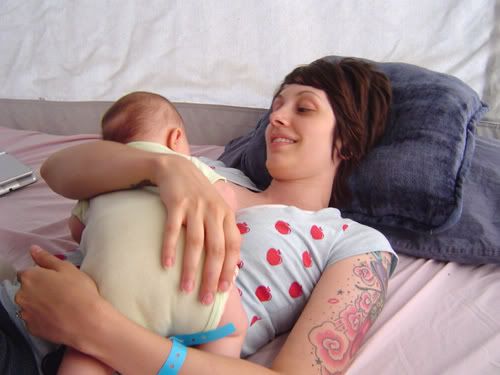 while this picture does not reflect the event, i must say that nursing a baby outside in nature is so wonderful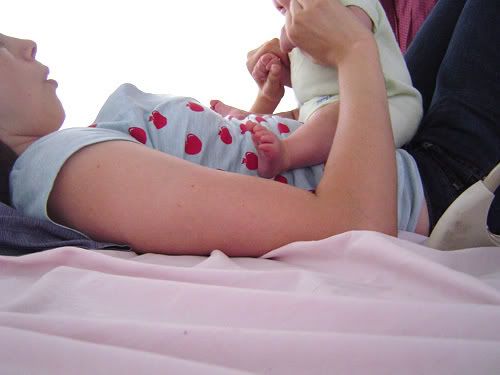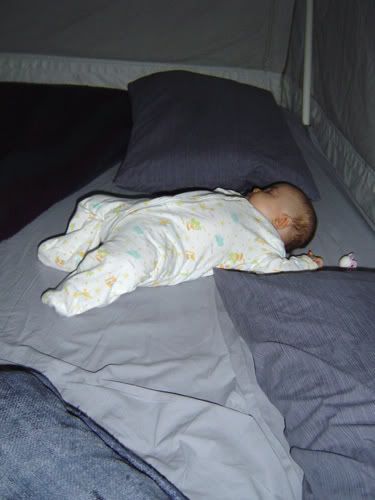 the first night was pretty cold. we had just a fan on vs the small space heater. brrr...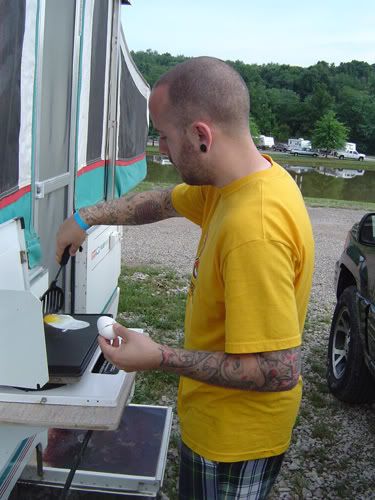 papa making breffis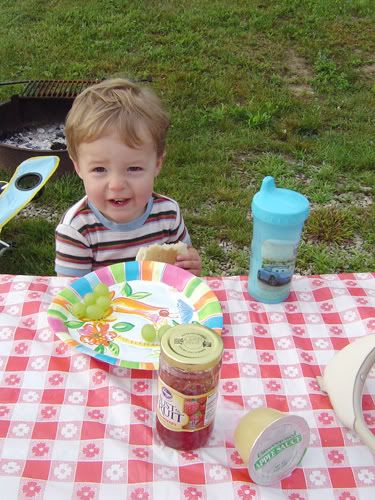 pancakes, eggs, and fruit. yummm

so i had originally picked this particular campground because i heard a place called "noah's ark" was right next door which had train rides and a large petting zoo of 100 or so animals. yup we got there and it had gone out of business. so now we were stuck at a ghetto campground with no planned adventure. so we found a (n insanely small) petting zoo about 45 minutes away and went there. gosh darn it my family is going to pet animals!!!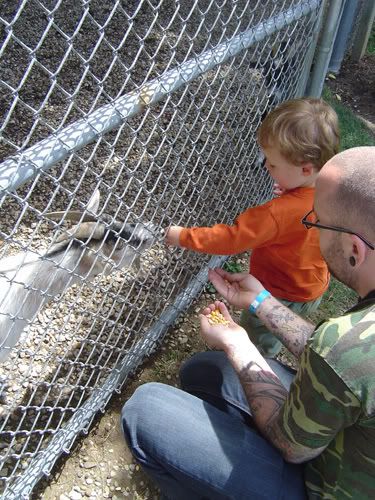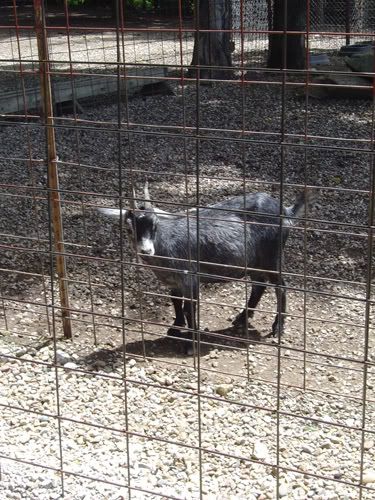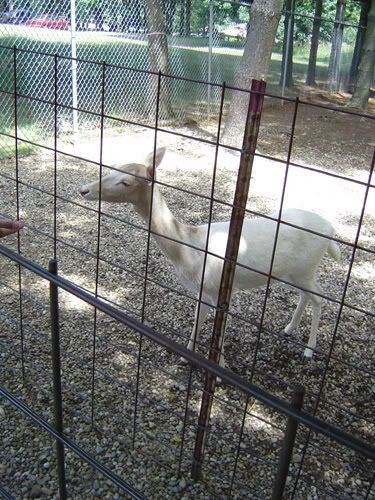 seriously. these were the only two kinds animals. an anemic looking deer and some angry, corn eating goats.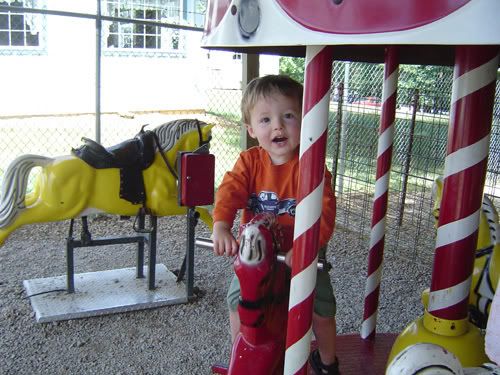 they did have a totally ghetto carousel that augustine went batty over. then we got some ice cream and left.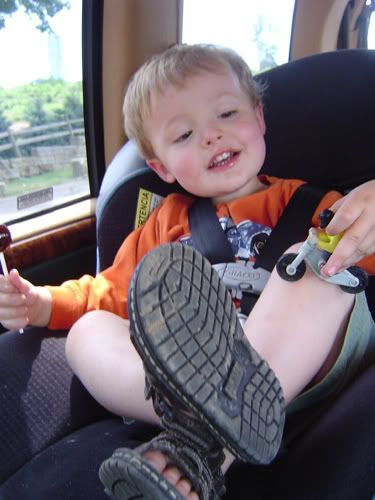 augustine didn't want ice cream. so he opted for a sucker which was HUGE for him since i don't think he's ever had one besides maybe a tiny dum dum. anyways he was in candy heaven as you can see.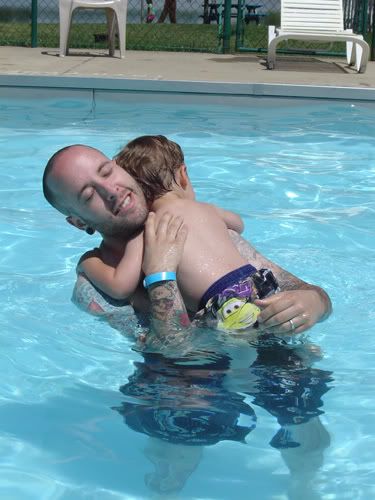 then we went swimming. olive slept a bit so david, aug, and i got to spend some quality splash time together. the only bathing suit i own is a bikini but i put it on anyways. not that i dislike my body in any way but helllloo. just had a baby 2 months ago and my stomach is still a little flubbery. again, whatever! we're on vacation. on and augustine pooped in the pool! well in his swim shorts in the pool -- i dont believe there was actually any leakage. yup, we became the parents of "that child" at that moment.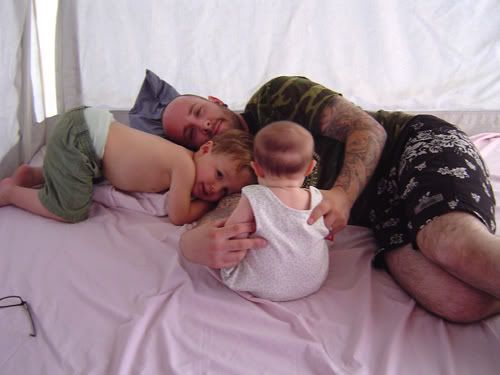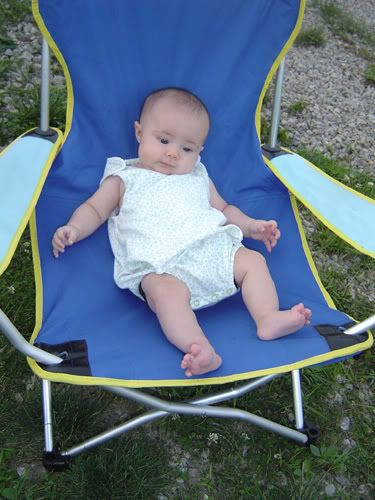 olive chilled out while i made a fire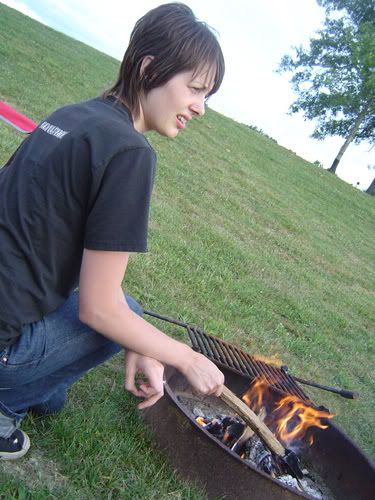 huh? face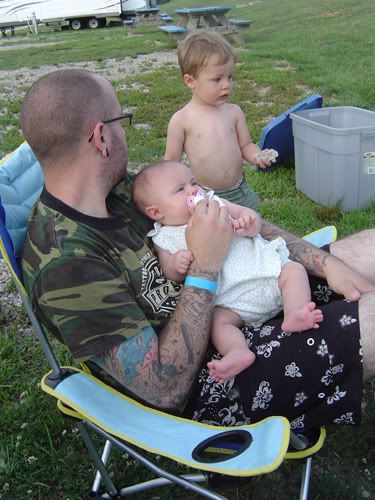 we roasted s'mores and put the babies to bed while we sat under the beautiful moon talking. it was great! i heard a crazy little yawlping/squeaky noise before we went to bed and thought it was some sad, hurt animal. it really made me very sad to think about and i couldn't get it out of my head. in the middle of the night i heard that same little depressing noise coming from under our camper!! the next morning we figured out two things 1) always hang up your trash when camping 2) raccoons like to roll around in baby poop. seriously the thing had gotten into our trash and had a fecal hay day from the look of things. ugh! and to think i felt sorry for the little bugger!