yesterday augustine got out of bed and proclaimed that he wanted to run in the sprinkler (7:15 am). i held him off until 9:15 but there was just no stopping him. that boy was made to run run run.

then he helped me transform this large zucchini (which i have now come into the knowledge that at this size they are actually marrows) into 8 (!) loaves of delicious bread and the rest was marinated and thrown on the grill for dinner. mmm...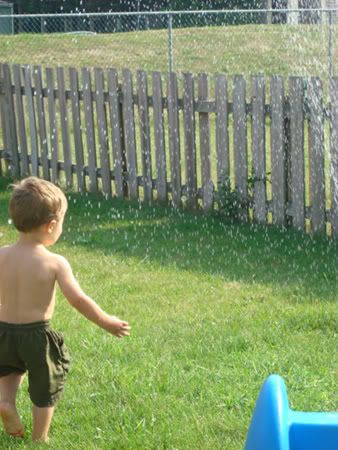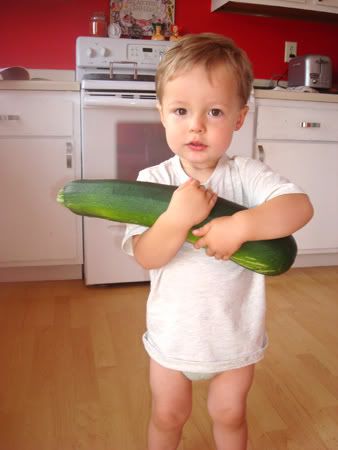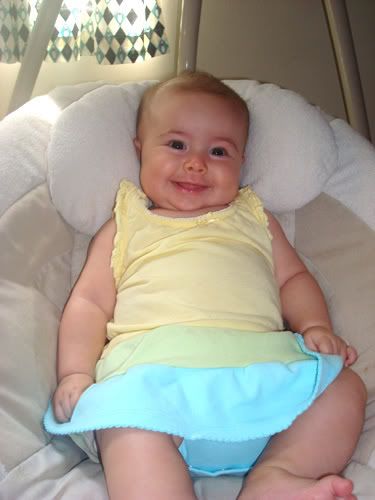 i swear her head is actually proportional to her body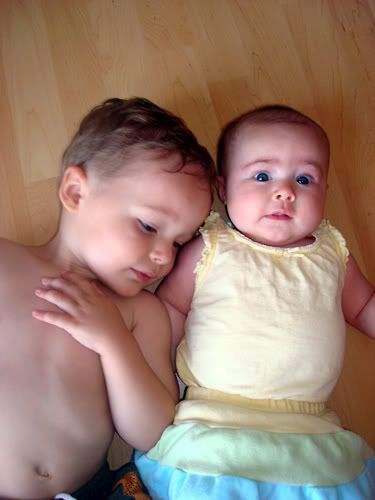 oh ive decided to do an itsy bitsy fall garden consisting of leaf lettuce, spinach, and carrots. the latter two will make great homemade baby food i think.

have you seen the movie the number 23 ? i have it on loan from the library right now and im watching it again already - but this time with the commentary - my preferred method of movie-watching once the regular version has been digested. gosh jim carey is so frickin brilliant in it. even better than eternal sunshine which is my favorite movie.




!!!!!