this weekend has been mad busy and it's only saturday. as i said in a previous entry auggie was really upset we weren't going camping so we kept our back-up-plans promise and went to quaker steak and lube for dinner last night. henceforth in aug-speak it is "race car restaurant" though. ha. he was nutty about the fact that there were cars inside and motorcycles on the ceiling. he ate in about 20 seconds and then wanted to walk around the restaurant pointing and begging me to get the cars off said ceiling so he could touch them. sorry bub! the whole evening can be summed up in one word in my opinion though. RIBS.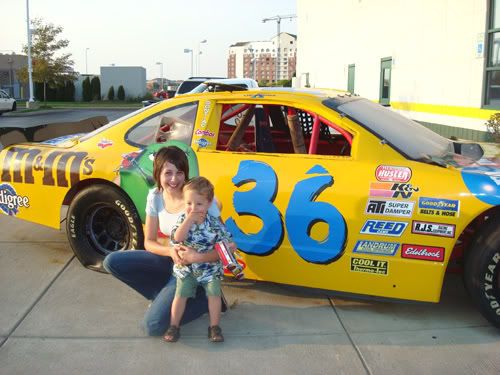 while we were parking a guy in another mercedes noticed my license plate (vegy oil) and asked if it indeed drove on vegetable oil. yes. then invited us to the bavaria festival, at which there will be a car show for german car enthusiasts.

olive can get up on all fours now which baffles me because augustine didn't crawl until he was 8 months and she's beginning to understand how it all comes together so soon. picture proof. oh and she barely slept last night and i can only blame it on the fact that she's drinking bottles now (a la donor milk) and gets more farty from the air that bottles commonly bring with them. then at 4:30 am she had whizzed all over the bed (my only real complaint about co-sleeping is waking up in the occasional puddle o' olive) i can't stay mad at a face like this though.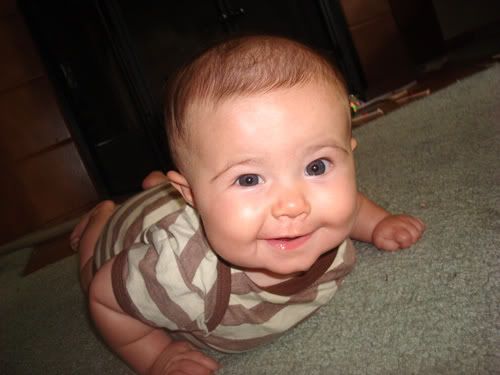 as promised we went to the water park in powell today. this time auggie actually got wet instead of just timidly running around the perimeter.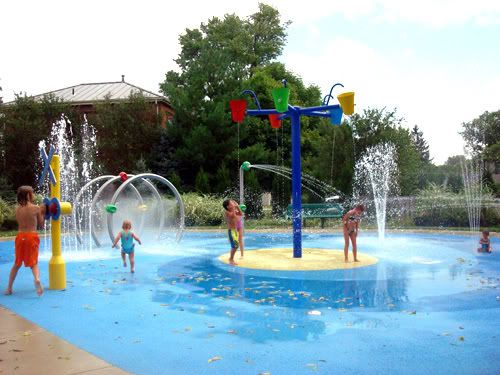 after the water park fun we spent some time at the house and then headed over to fender bender which is a hot rod/custom motorcycle show. auggie was on cloud nine! we got to see some old friends and i found a really cool booth that was from a local store that i didn't even know about called What the Rock?. they had some beautiful rosewood belt buckles that i drooled over. (this one specifically). sadly just minutes after we got there the tornado sirens started blaring so we headed home, much to auggie's chagrin.

planted more lettuce and carrots in the garden today. grow grow grow little veggies.