every few months i do a "day in the life" post. part of me wishes to forever cement little slices of my life i think. it's interesting to look back weeks, months, even years later. i think it will provide happy random memories for my children when they get older. rarely does a person have such an opportunity to glimpse into the every day of their childhood. instead we are posed on chairs in our easter outfits, in front of a christmas tree holding hands with our siblings, or hovering mid-blow over our birthday cakes. anyways - i give you a day in the life of jenny mae, march 27, 2008.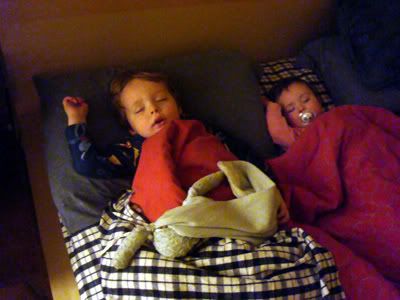 this is how the kids conked out last night. :) the kids went to bed laaate the previous night, around 10 pm so i anticipated them sleeping in. *buzzer sound* up and kicking at 7:15 am.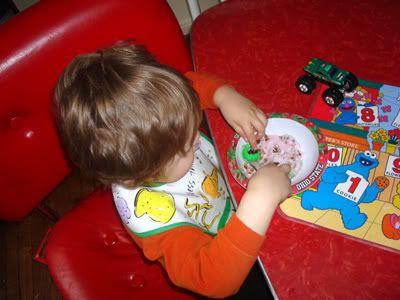 breffis time. auggie had some granola & yogurt. olive enjoyed a blueberry muffin, im too nervous about my doctors appointment to eat anything so i just drink some juice.. i will interject here that i've been looking for a "mega muffin pan" for several months now and just met with success with a recent trip to garden ridge. heck yes! mega muffins!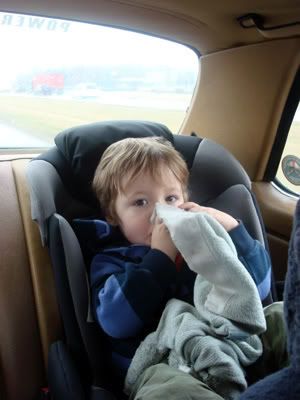 get ready and head out by about 9:15. auggie is sleepy, go figure.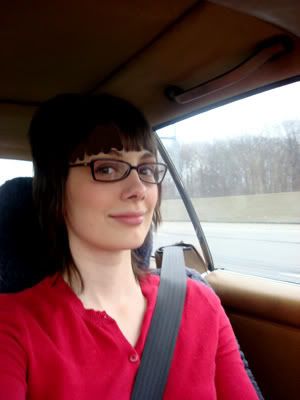 oh hai, i has bangs now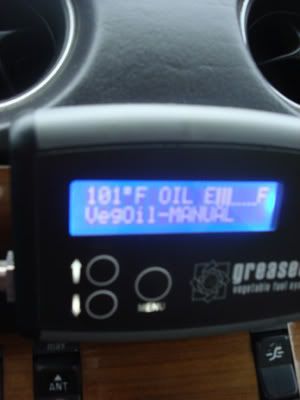 giddy up free fuel!



my dad is going to watch the kids while my mom goes with me to my appointment. i have some issues about going to such places alone so my mom usually tags along. i arrive crazy on time. im pretty nervous so i pop an ativan and wait for my 1:00 appointment to get closer. the kids fill themselves with apples and grapes, could care less when i bid them goodbye. really, who would care when youre left with grandpa candy-passer-outer?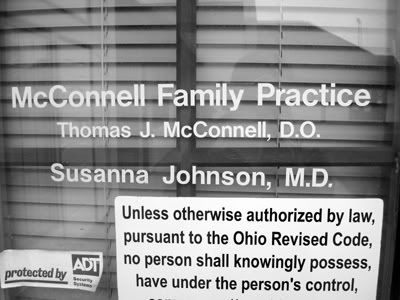 must find some place to stash my gun before entering though...




the appointment itself was painless, probably due much in part to said popping of ativan. whatever. i walk out with my prescription refill which was previously denied because i hadnt come in for some face time in oh, 2-3 years. i feel so relieved knowing i have refills available now! he said i should come in every year or so but knowing me i will once again stretch it out until i am nearly pulling my hair out.

then my mom and i eat lunch at subway, yummo. but then it's time to head home. auggie stays on at their house as my dad is coming over tonight anyways to pick up david and head to the circus.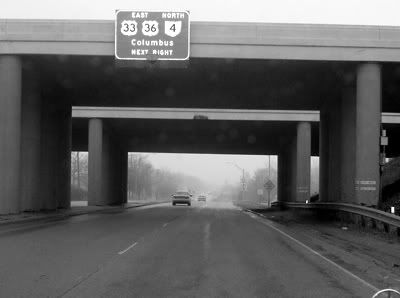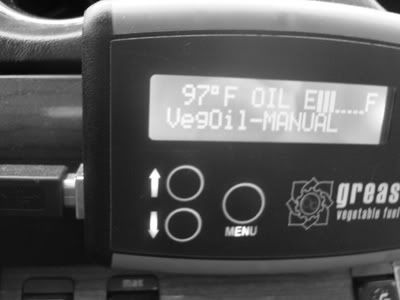 home again, home again, jiggity jig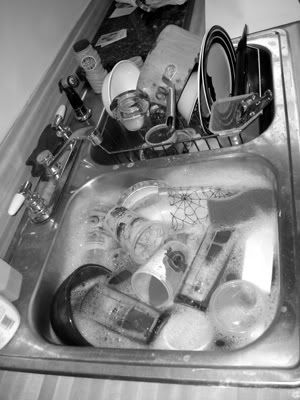 while olive naps, dishes call. speaking of calling - i talk to my brother jason while i warsh (as my mother says) the dishes.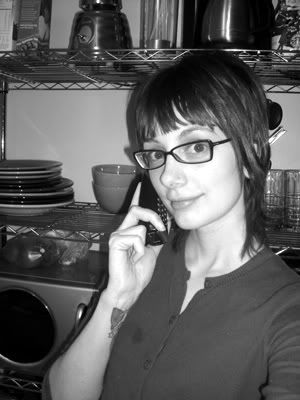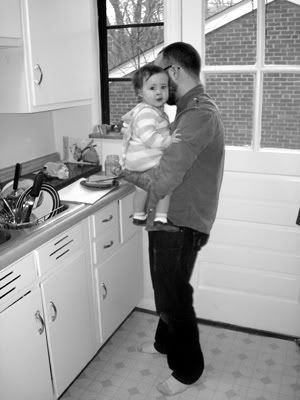 david comes home from work and while he makes olive dinner (whole wheat toast with apple sauce on top, one of her faves) and i seize the opportunity to fart around online. i play some dominate on scrabbulous (on facebook), read some blogs, check out lj, etc.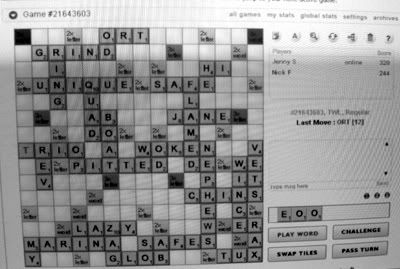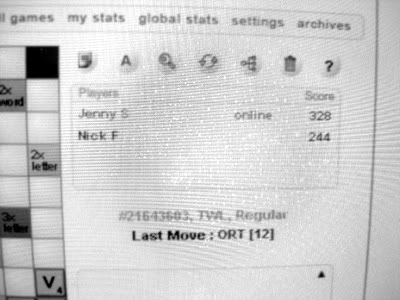 david heads out to the circus and then it's just olive and i. so after she is done eating we head out to kroger to get los drugos. don't leave me in any store alone to kill time. i am that person to which people market towards. somehow i walk in for a prescription and walk out with ranuculus bulbs, two tv dinners, tortilla chips, a welcome mat, my prescription, and a belly full of free fruit from the produce section.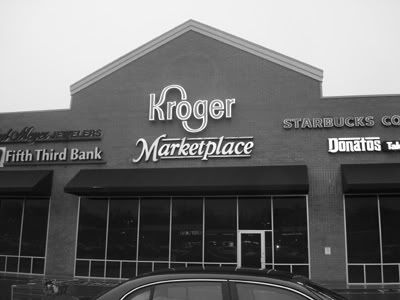 when we walked in it was sprinkling, 38 minutes later when we left it was pouring! i jokingly ask two old ladies in the parking lot if they need a canoe to get their groceries out. they hooted and hollared. im always trying to make random people laugh like this and i don't know why. im not even that funny. the before picture i took to illustrate why i insist on taking off our shoes when we go into people's homes, there was a trail of gasoline in the water. ew!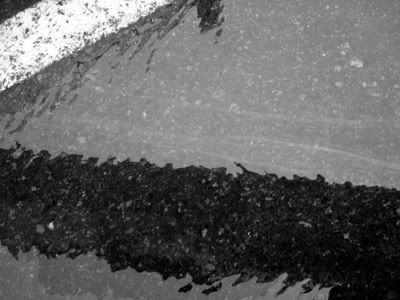 before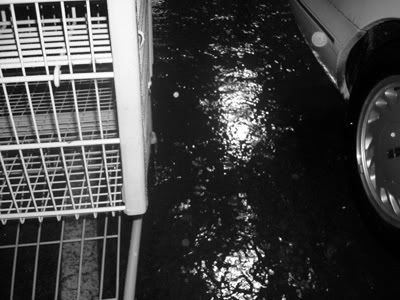 after

the only thing that could calm such bone chilling rain was a hot bath for olive, and a hot cup of chai for mama. brrr... i didn't even put the groceries away. just went to the kitchen and made tea. on the way upstairs to draw the water i see someone had called (david) and when i called him back he was pretty angry that i had left because before he left he reminded me that the guy who was to fix the gas leak in our stove was coming. i had missed him! craaaap. but he said the guy was on his way back so no worries. sure, no worries. just a random guy in my house when im home alone with a baby. no worries.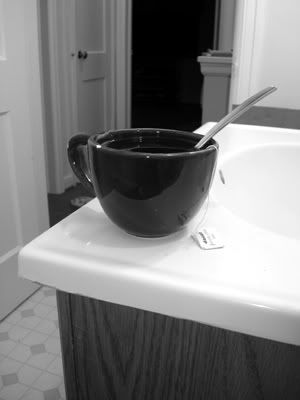 while im drying olive off i hear him knock and i am not exaggerating in any way when i say this, short of a hook or an eye patch he was absolutely carney-like. when i opened the door i questioned whether or not he was homeless he smelled that bad. he was really nice but it was pretty shocking to say the least. oh and throughout most of his visit i was holding a wet baby wrapped up in a blacket. nice. olive was very interested in him though. even venturing into the kitchen for a midnight snack (hamburger bun which she pulled off our bakers rack)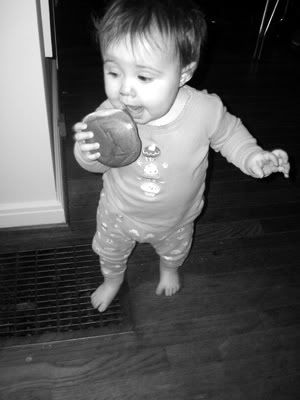 we do a little nursing, she conks out and finally i get to eat some dinner. no matter what you say about tv dinners. they are delicious. don't hate. then i update my food blog.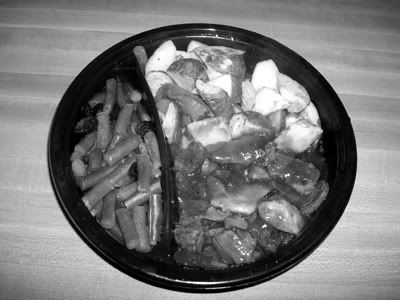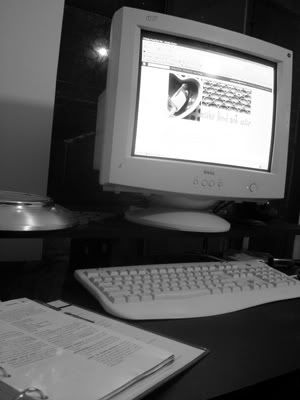 augustine and david come home and david tries to avoid detection by waving a magic wand (a blanket) but my lens sees all, knows all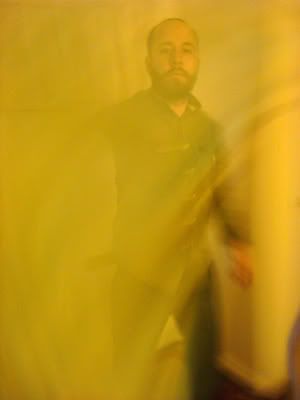 if you have a blog or journal do a day in the life of yourself! i'd love to see how others live in the ordinary sense.