last night david and i cut up our credit cards and it felt so liberating. a few days ago my dear friend amanda said "if we can't afford it with cash, we Can't Afford It" and that really resonated with me. i don't believe in debt, at least not in the compulsive non-necessary/emergency way. rampant debt ruins lives, addictive spending spoils a persons soul, and i just feel as a christian i know i am called to be set apart from that. david and i do not have much debt outside of his school loans but here and now i am standing against accruing any more. again i will say that FOR ME, debt & credit cards are not right. FOR ME they are lumped under the umbrella of socially acceptable moral compromises like war & poverty. immediately my dad said "but what if you have an emergency and need them?" and that certainly is a good thing to think about. really though i can think of twice in my entire adult life where we needed to be bailed out by a credit card (once where i was in spain and ran out of money and also when david broke his tooth). every other purchase has been want-based. not budgeting in advance for the holidays isn't a need. wanting to go out to eat isn't a need. a new couch certainly isn't a need. i guess david and i are just at a place in our lives where we are constantly being blessed with new ideas and new definitions, or at least challenged with new ideas and definitions, one of which is "what do i need?" the answer is very little. but in a gimme gimme world it's terribly hard to hold up your hand and say when out of self restraint and not out of satisfaction or lack of resources. so to answer the question posed about emergencies, we're going to rely more on God's grace and provisions. gee isn't that the life we're called to live anyways?

anways olive kicked and squirmed and rolled all night long. at one point i woke to find her sleeping across my body, another time practically on top of david's head. i took this as an indication of an impending sickness and sure enough today there were two explosive poo diapers. this is how i found her on the couch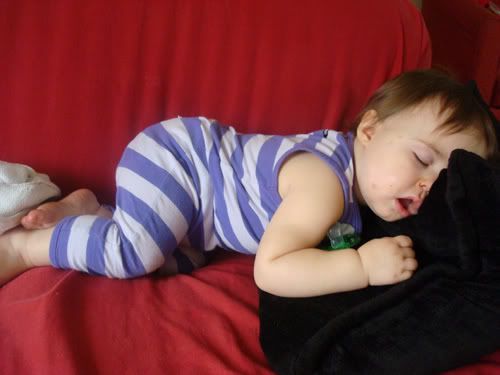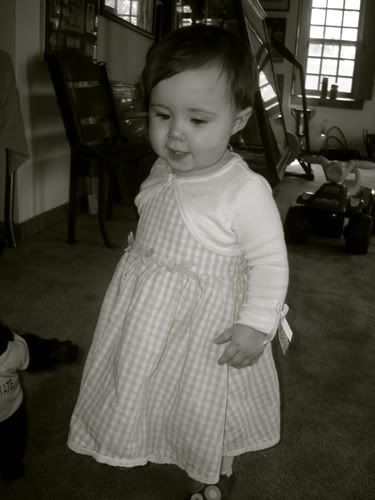 my mother in law picked out olive's dress & augustine's outfit. they were fantastic!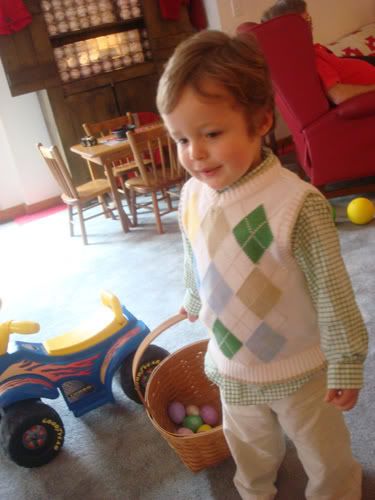 theyre making the same face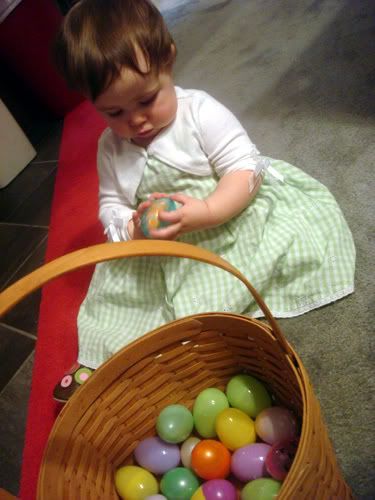 new shoes in her easter basket a la my dad.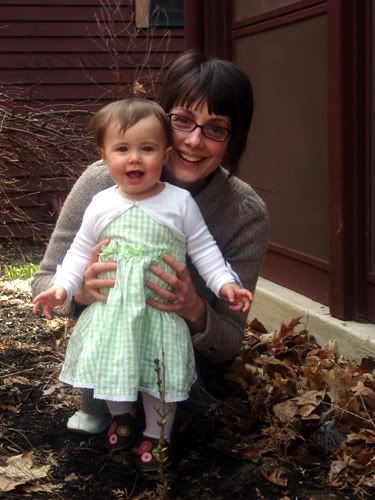 olive and i with the lilac bush i planted over her placenta. i plan on taking a photo with her in front of it every year near her birthday to show how both of them are growing and changing. also i just found out last night that the bush directly behind my south facing window is a lilac bush. i cannot wait to partake of it's aroma all spring. oh & olive will be one in 4 days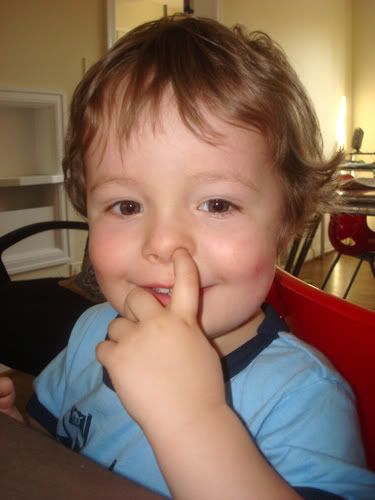 i hear auggie exclaim "It's nose picking time!" and turn around to see this.