im home alone. i almost don't know what to do with myself!! im tempted to try to ride my new bike but i have other more pressing things to do. work on transcribing reports, justice garden flyers/ideas, many times lately i've said "i feel like winnie the pooh saying think think think", etc. for 30 minutes today my house was very clean, then the children woke from their slumber and blew up the toy box and olive turned into pigpen from charlie brown somehow. this heat coupled with our lack of air conditioning, save for a wimpy window unit, gives her as maggie has said the look of a dust bowl baby. lots of laughs on that one, it's true!

we drove to indianapolis yesterday where i got to (finally!) meet a long time internet friend allison (
psychichearts). i think we've been friends almost as long as i've been involved in the internerd, i mean internet. :) we purchased one of her bikes. i now have inherited davids old one and he gets the new one. makes sense since he bikes about 14 miles to work and i just go for short jaunts around the neighborhood. now to get one of those *fancy trailers to pull the kids in and we're officially clintonvillians! allison rocks! i knew she would! my kids rocked out on her drums, harassed her cats, had a great time there. i just got back from a 3 mile ride and im sweaty and loving it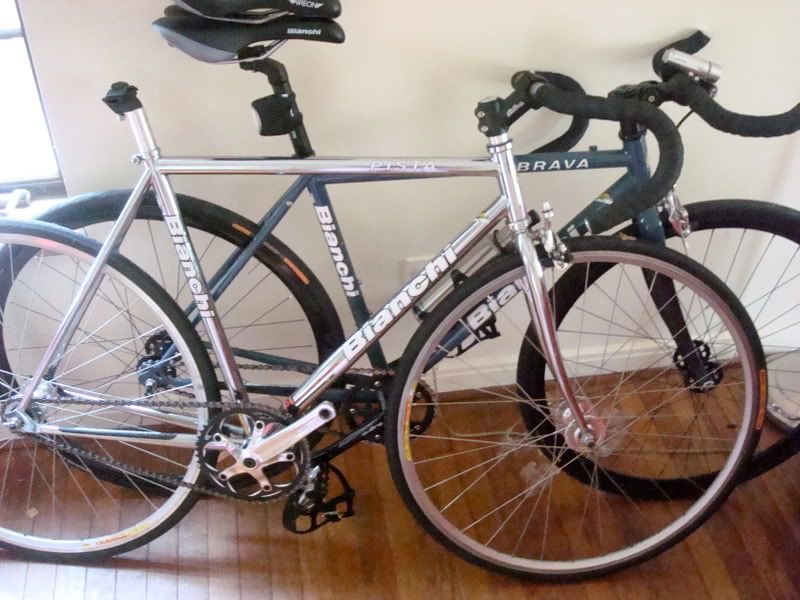 his & hers (mine is the brava, his is the pista from allison)

the trip there took 3 1/2 hours, the trip back 5-6. the kids were a seemingly endless parade of gotta pee, poo, i wanna nurse! olive is touching me! he took my apple! WAAAH! are we home yet!? *hair rip* big bonus was that on one of those breaks i remembered that we had stopped and taken a photo, the first photo of us together, on our way back from cornerstone 1996 on such and such bench at such and such rest stop. don't ask me to remember the names of the ladies who wonderfully care for my child at the nursery EVERY WEEK but a random truck stop from 12 years ago, sure! so we took another photo in the same spot but this time with the fam. aww.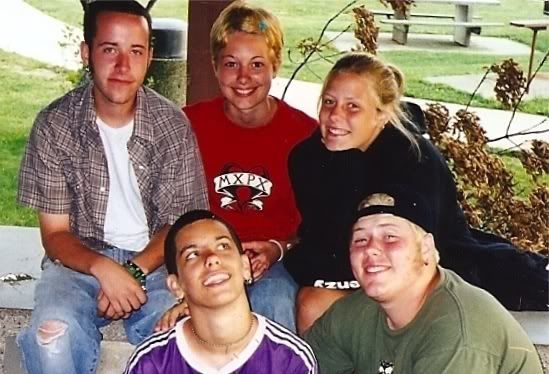 1996. OMG BLOND!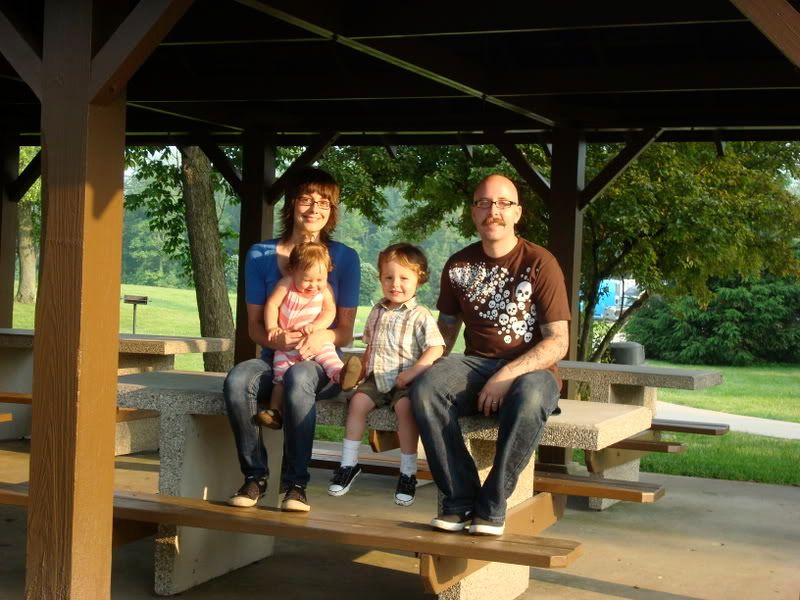 2008, with chillins!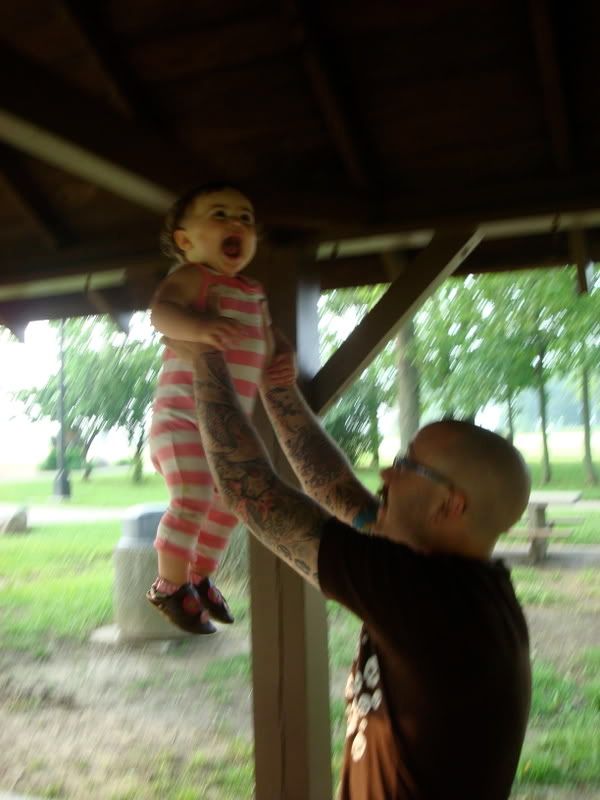 this is not an endorsement to throw babies i swear.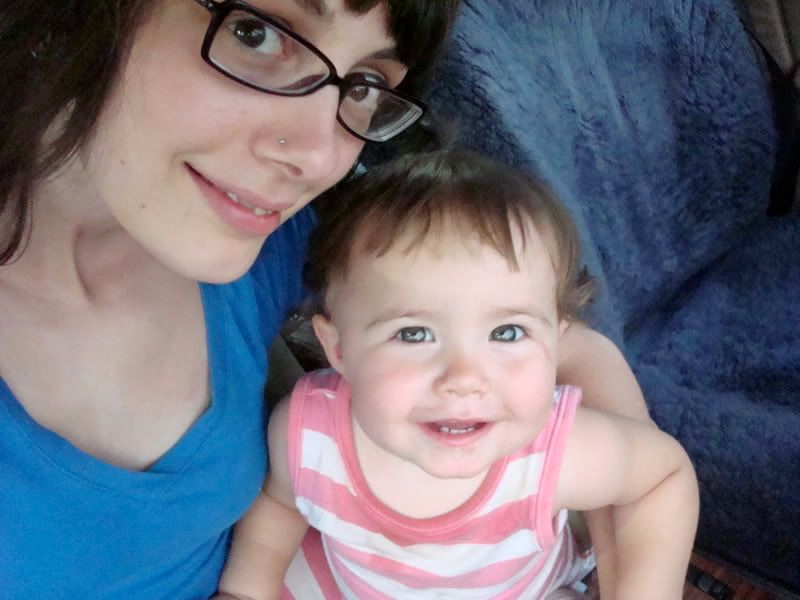 in the car auggie & david running somewhere doing something


neighbors: one lady has two (!) corgis and i will not feel embarrassed about how much i look out the window and coo when she walks them. i love them, even though david insists they are (direct quote) "foxes with their legs chopped off". & i also really like hearing my next door neighbor kwame laugh. our windows are both open right now and i hear it. he's african and it sounds different somehow, more jolly and high pitched. & i do not like it when i see my neighbor cry because she is having marital problems. that breaks and shakes me and makes me feel blessed because of who i am married to. because he will never break or shake me or us. i feel powerless to help and that bothers me. so i do what i always do, listen and bake them food because that's what i'm good at. that is my loaf and fish that i pray God multiplies somehow, someway always and always in ways i can't understand.


*edit: david came home with said fancy trailer! we're "in"!


btw im new to using iphoto. how to i crop photos! give me back my photoshop pc!!