saturday - maggie and austin came over and it was so great to do something so normal. not that our life is chaotic, far from it surprisingly, but our routine is all but gone. poor augustine. he has been doing rather well but he's still a two year old and with that comes acting out. thankfully none has been against olive, but more like total avoidance of her presence or anyone who might be holding her. funny though, when i sit and nurse her he shows interest in what im doing (whereas anyone else who might hold her under different circumstances is totally invisible) he'll point and say "mama milk" and it just warms my heart. he's still a bit mystified what these things are on her rump (the disposable diapers) i think. anyways saturday he was a bit of a bear while the baxters were over. they've seen him pretty much at all phases of his personality so i know they didn't mind. we ordered chinese/thai - austin and david got some pretty stinky (yet apparently delicious) pad thai.


sunday - you know for having a toddler and a newborn we still manage to rock as far as being absolutely on time to things. i dont think having a baby is an excuse for being late. ugh i can't stand it when people are late (to things with a specified time at least) anyways sunday we trekked 35 minutes to my parents house for auggie's 2nd birthday party. the party was a blast!!!


monday - my irreplaceable mother in law came over again to help out. im feeling totally back on track physically but i know i still shouldn't pick up augustine. its hard to resist. at what point can i do that? i made some homemade granola and doled it out to maggie and jayne. oh yeah i forgot to mention maggie coming over. she was such a comforting friend to me, as she always is. i think the best part of aug's day was her taking him outside in his pjs to wave at the trash truck as it did it's thing up and down our street. lots of bike riding and bubble blowing ensued afterward. thankfully miss olly napped at an opportune time so i could join them briefly. when they came in later he brought his baby sister a "flower" (dandelion). melted my mama heart


today - hell hath no fury like a newborn going through a growth spurt who's milk demands are not met NOW. preferably several minutes before "asking". ive been insanely productive today despite nursing a babe every 20 minutes (but only for 5-8 minutes at a time. we call her our "nip napper". a little nip, little nap, little nip, little nap.) diapers are out in the backyard drying, one load of laundry in the dryer, one in the wash, dinner from the freezer is thawing in the sink, im showered, and thinking of going to the library (sans kids. my mom is coming over soon i think) i weighed olive today and shes just under 8 1/2 lbs already. that means soon soon soon is cloth diaper time! *happy dance*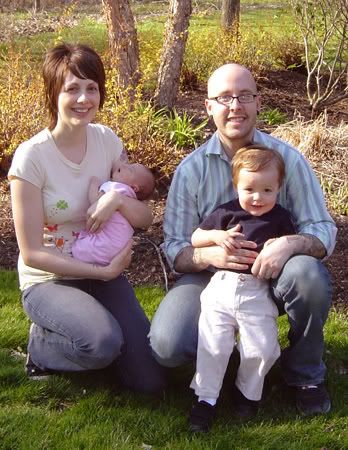 from sunday's birthday party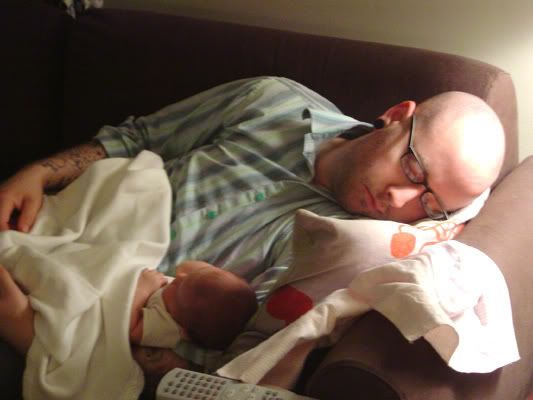 best baby daddy ever. this round i must say i am loving cosleeping, whereas with aug i was just too exhausted from the pumping to really notice the joys of it.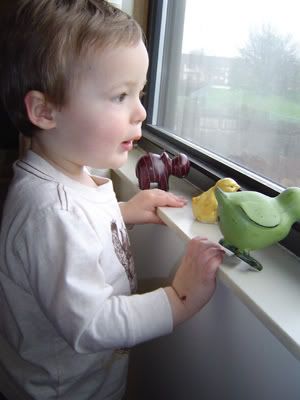 from the day before olive was born. our last day being just the two of us all day together.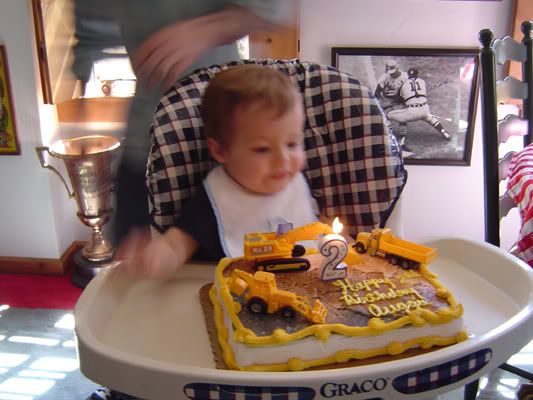 blurry but you can see he's trying to blow out his candle. it was too cute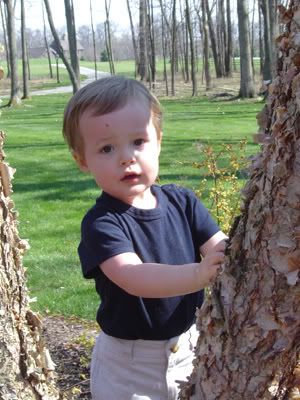 senior portrait what?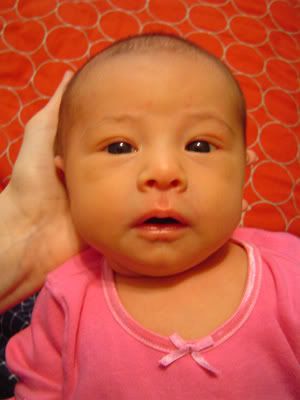 um... your dna is showing.


this entry took me about an hour to type one handed